Access Storage - Mississauga East
2605 Summerville Court Mississauga, ON
1ST 4 WEEKS FREE *
Photos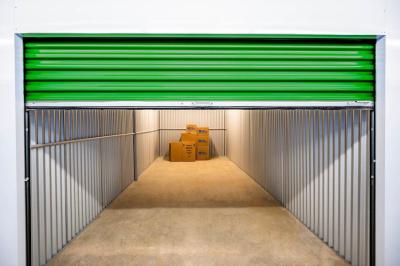 Hours
Office Hours

| | |
| --- | --- |
| Mon-Sat | 9:00am to 5:00pm |
| Sun | closed |
Access Hours

| | |
| --- | --- |
| Daily | 6:00am to 100:00pm |
About Access Storage - Mississauga East
We are Canada's  #1 storage company and have the metal to back it up, winning numerous service awards such as the Consumers Choice Award for the best storage company. No matter what your storage needs or how long you will be renting, Access is the perfect storage solution. 

Most of our facilities offer 1st 4 WEEKS FREE or FREE MOVE IN VAN. Call now for details!
* 1st 4 weeks free - subject to availability
Features
Drive-up Access
24/7 Security Monitoring
Packing Supplies
Dollies & Carts Available
Payment Options
Vehicle Storage
Moving Truck
On Site Management
Hours
Office Hours

| | |
| --- | --- |
| Mon-Sat | 9:00am to 5:00pm |
| Sun | closed |
Access Hours

| | |
| --- | --- |
| Daily | 6:00am to 100:00pm |
Facility Reviews
---
Super clean facility. Boggie was extremely helpful, she took the time to show me around the different units. I decided to get a parking spot and another unit shortly. Thank you for you time and being so helpful and polite!
---
The stuff is super friendly and helpful, i was explained everything and we agreed on mutual condition. Especially lady named Joy, she was showing me units that I was interested in and gave me all advice upon my storage needs. She also, showed me few available units and patiently explained everything in a professional manner. It was my pleasure dealing with this company.
---
The two ladies at the front are amazing. They answered all my questions and gave me a remarkable experience that I won't forget. I would strongly recommend this location because they are just wonderful. Great people and great customer service. Thanks Ladies, especially you too Bondi.
---
Since new owners have taken over, the place has gone downhill. First issue was raising rates without advising. I was told I had to pay insurance or prove that I had insurance to cover contents. I refused to do so as the contents were a students second hand furniture. When we went to the locker to move we discovered our access code had been changed. Could not find our key so wanted to cut lock off. We were told we would have to come back next week when a manager was on site as they had no tools. We went to Home Depot and simply bought some bolt cutters. When we got into the locker we discovered mice and subsequently saw roaches. We had to go to the office to ask about cutting the lock and the door was locked. Knocked, attendant said "oh, is it locked?" You would think she would then unlock it. When we returned to the office 1/2 hour later we discovered it was still locked. Knocked again. Told her we were giving notice on the locker and she said we only needed to give 2 days. A week later we realized we needed 2 more days. Called to advise and was told I had to renew for another week. After a week we felt we needed more time and was told I couldn't extend lease. Really? You don't want my money? Also on our first visit after spending 2 hours loading preparing to leave, needed to use the washroom. Again, locked. So me, a 63 year old grandmother, squatted in the parking lot to pee. Another annoyance - it would be great if the doors stayed open longer. You can barely get the cart out before they close and lock behind you, necessitating inputting the code again and again.
---
I was moving last minute to a condo and needing to put my stuff into a storage locker and Access came in clutch. This facility was clean, the workers were amazing, and my overall experience was flawless. Special shout-out to Joy for all of your assistance in answering my questions, and consistently finding solutions for me. Thank you!!